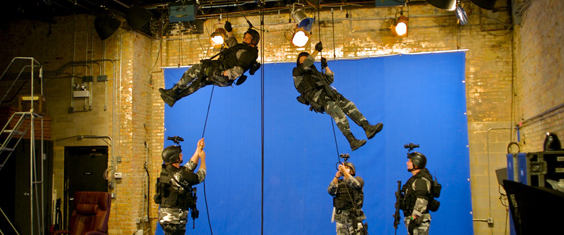 Atomic Imaging/Golan Studios
1501 N. Magnolia Avenue
Chicago, IL 60642 USA
(312) 649-1800 voice
(312) 642-7441 fax
Request Additional Information
Cinema/TV Production/Live Events/Streaming/Emerging Technologies: Ari Golan x5701
Hardware/Software Product Sales: Candice Gerber x5703
Translation/Closed Captioning: Mariela Reineri x5705
Studio/Sound Stage & Equipment Rental: Kevin Olson x5704
Entertainment Law/Talent Representation: Jim Pesoli x5721
Office Hours:
Monday to Friday 8am – 6pm CST.
Productions can be scheduled by appointment, 24/7.
From Lake Shore Drive: Exit LaSalle/North Avenue, at North Ave. turn right, go 1 mile West, turn left on Magnolia (which is the first street after crossing the bridge over the Chicago River & is directly across from the Home Depot) go 100′ to the first building south of North Ave. Turn left into the fenced in parking lot north of building.